EUROPEAN MANUFACTURER OF FRAC AND CEMENTING EQUIPMENT, NITROGEN AND COILED TUBING, WIRELINE AND SLICKLINE UNITS
We design and manufacture a full range of well stimulation, drilling, cementing and workover equipment. We also supply a full range of supporting products for the oil and gas industry. Utilizing the most technologically advanced components, we develop products that serve the specific requirements of our clients.
Our training programs and extraordinary after sales services provide know-how and flexibility to our customers.
WHAT EQUIPMENT DO WE MANUFACTURE FOR OIL AND GAS INDUSTRY?
We have truck, trailer and skid-mounted designs proven in place as well as offering engineered solutions. Our engineering team can supply designs for any project specific to customer requirements.
For your cementing operations we offer various types of single and twin pump configurations and batch mix systems. All mixing systems can be supplied with Automatic Density Control (ADC) or with manual controls. 
Coiled Tubing Units can be supplied in various configurations to serve customer needs depending on well requirements. Coiled Tubing support pumps are available as single pump or twin pump configuration. These single pumping units or twin pumping units are available in various designs, depending on the environment customers will operate in. 
For drilling operations we offer many support equipment systems, including mud pumps. For all equipment configurations we have high temperature and cold weather packages available.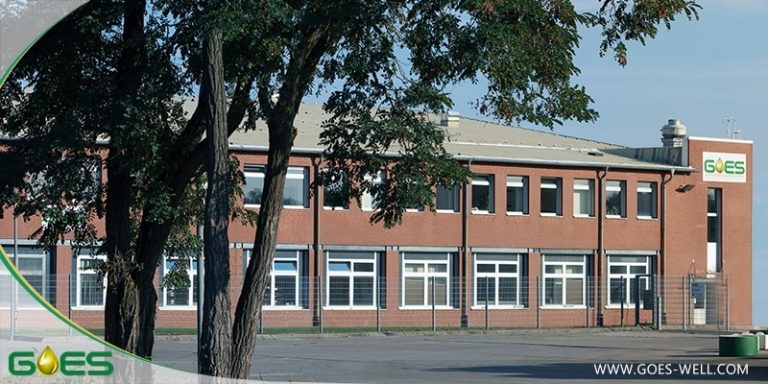 SHORT HISTORY ABOUT GOES GmbH
Since its foundation in 2006, GOES GmbH has been based in Wesendorf, Germany, in a renovated German Army tank repair shop. GOES GmbH is a 100% subsidiary of KATT GmbH which has, since 1989, successfully provided engineered solutions, refurbishment, parts and other services to the oil and gas industry.
WHAT MAKES US THE BEST PARTNER FOR YOU?
We have standard designs in place for our product range this makes us able to deliver products in short-time frames and at reasonable pricing. Due to our international set-up our equipment is field proven in many regions of the world.
Customized solutions are available as we have an well-trained, experienced engineering team for electronics, hydraulics and mechanics in place.
Worldwide After Sales Service
We have a dedicated service team of 40 highly qualified mechanics and electronic technicians ready to serve you worldwide.
RECENT DELIVERIES AND NEWS