Spare Parts for Pumps
It does not necessarily have to be an original part. For some pumps we also offer high-quality accessories at a good price-performance ratio. We specialize in plunger, piston, centrifugal and submersible pumps. We keep a large stock of some of these pumps because we also use them for rental. But we can also support you with other pump types, just ask.
SPARE PARTS FOR FLUID ENDS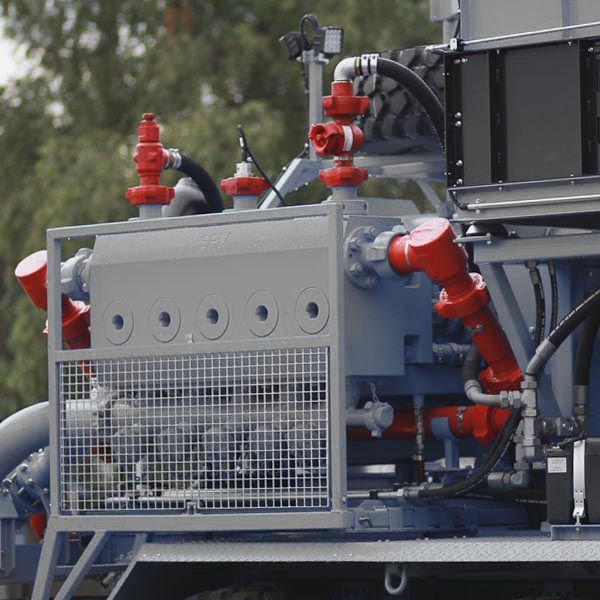 A distinction is made here between plunger and piston pumps. We offer fluid end replacement parts for both types of positive displacement pumps. Of course, you can also purchase complete fluid ends for various pump types and sizes from us. Whether original or alternative product: We focus on your needs. Just talk to us.
Replacement parts for Halliburton, MSI, SPM, Gardner Denver, Serva, Kerr, Metax and Tecniwell plunger pumps.
Due to our daily work with plunger pumps in our portfolio, we are very familiar with the spare parts. In addition, we have a quick and uncomplicated supply of spare parts in cooperation with some partner manufacturers in order to provide you with the best possible support in the event of short-term problems. Since we have to have all spare parts for our rental fleet in stock at all times, you can benefit from our extensive spare parts warehouse.
Our focus is currently on pumps from the manufacturers Halliburton, SPM, Gardner Denver, Metax and Tecniwell.
Spare parts for mud pumps from Kerr, NOV, Schäfer Urbach, Oruc and Wirth.
Due to the constant expansion of our spare parts warehouse for wearing parts for mud pumps and the close cooperation with our partner companies, we are a reliable partner when it comes to mud pump parts.
Benefit from our many years of experience in this field and let us help you equip your pump with the best possible spare parts. Just talk to us.
SPARE PARTS FOR POWER ENDS
Spare parts for PowerEnd for plunger and mud pumps from SPM, Gardner Denver, Kerr, HT 400, etc.
Spare parts manufactured internationally, such as the power end parts from the USA, are subject to some delivery and supply difficulties. By overhauling the pumps in our in-house workshop, we almost always have the most important spare parts in stock. We can usually procure all other parts at short notice thanks to our good contacts with suppliers in the USA. Perhaps a used spare part can also be a good alternative for your system. Here, too, we have an extensive warehouse of used parts for piston and mud pumps. Talk to us, we will be happy to provide you with a comprehensive offer with the various options.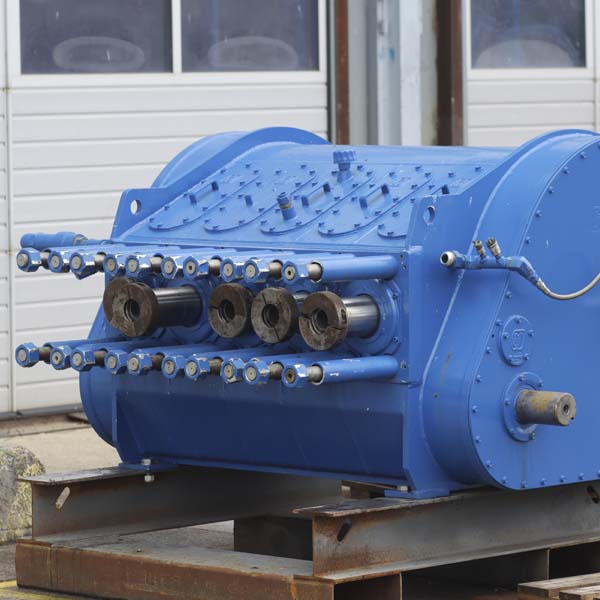 SPARE PARTS FOR CENTRIFUGAL PUMPS
We offer you spare parts for all common pump types, but our focus here is on pumps from NOV and Varisco. We also use these pump types in our rental park and for this reason we have many parts in stock for these pumps.
SPARE PARTS FOR FRAC PUMPS
Atlas Copco is a household name when it comes to compressors. Meanwhile, Atlas Copco Power Technique is also making a name for itself in emergency power and pumping technology. By taking over the pump manufacturer Varisco, you are steadily expanding your market share in this area. As a dealer for Atlas Copco, we can offer you all pump products from this company here. We currently have the following devices in stock.
Spare parts for suction line
If you need butterfly valves, adapters or hose lines, we can support you with your design of the suction line
Pressure line parts
We offer everything you need to maintain your HP line. From sealing kits for your joints (swivel), pressure relief valves, HD slides, to bursting safety devices in various pressure levels.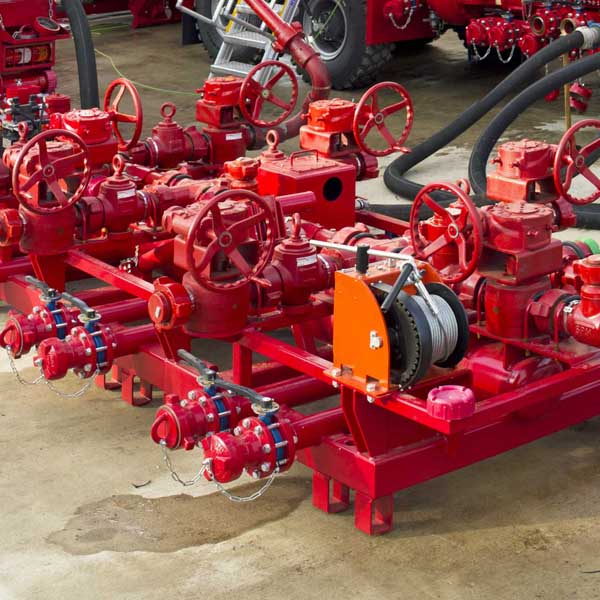 Spare Parts for Engine or Transmission
Since the motors and gears play a major role in our units, we can provide you with the best possible support for your pump units in this category. We always have various filters and the most important spare parts for the most commonly used engines and transmission types in stock. If necessary, ask us!
Used Spare Parts
Especially if the main components of old devices fail, it is worth thinking about putting the system back into operation with used components. We also have a certain stock of various used parts, such as crankshafts or fluid ends. But also about entire components such as pumps, motors, gearboxes. If we do not have the desired component in stock, we can still provide you with assistance with procurement thanks to our good network. Just talk to us.